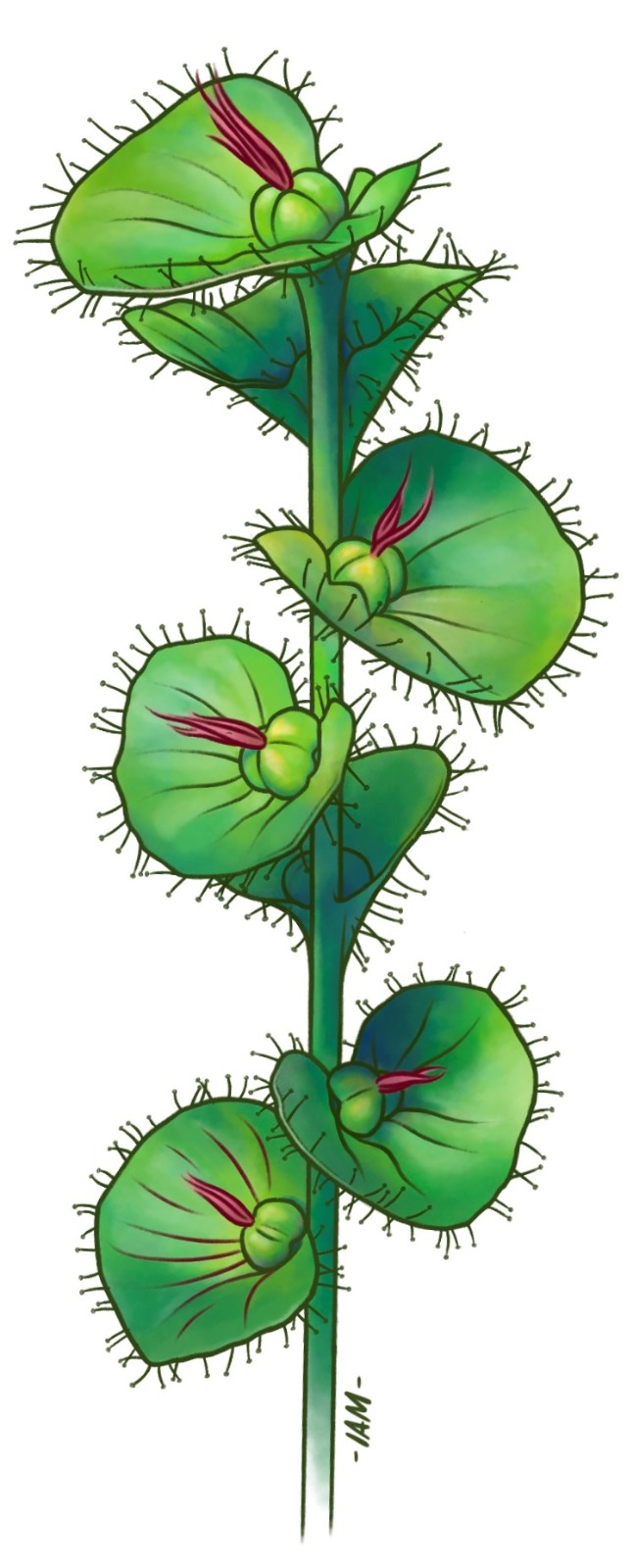 The genus Acalypha L., including c. 470 species (c. 530 taxa), is the third most diversified in the Euphorbiaceae family, after Euphorbia and Croton. Acalypha encompasses herbs, shrubs and little trees, essentially covering tropical and subtropical regions, although some species are also found in temperate areas. About two thirds of the species have an American origin. They thrive in a wide variety of habitats, from tropical rain forests to subdesertic areas, and from sea level up to 4,000 meters of altitude.
Acalypha is also one of the least known genera within the family. Since the publication of the last world monograph, in 1924 by Pax & Hoffman in Adolf Engler's Das Pflanzenreich, only a few studies have followed. During the last years, we have been dedicated to the study of tropical American species. As a result, various floristic treatments and national checklists have been published; as well as the description of many new species. Currently we are also studying the species of Africa, and of the West Indian Ocean Region.
The purpose of this Web site is to provide comprenhensive, relevant, updated and scientifically validated information on the taxonomy and biogeography of Acalypha. This includes an on-line information system from which all existing data bases can be readily accessed, so that any information on biological diversity could be incorporated to global networks (GBIF, etc.) In this Web site we include nomenclatural data of all the published names of Acalypha and related genera (c.1,600 names), information of c. 35,000 herbarium specimens, links to c.10,000 images, as well as more than 1,200 bibliographic references of the genus.
The information we are now offering is still far from completion, and it is focused on South American countries, but our intention is to get it gradually enhanced and extended to the remaining taxa.
The botanic community, as well as any student or graduate who may be interested, are heartily invited to collaborate in this project, helping to increase the knowledge on this large and neglected group of tropical plants, where many species still wait to be discovered.